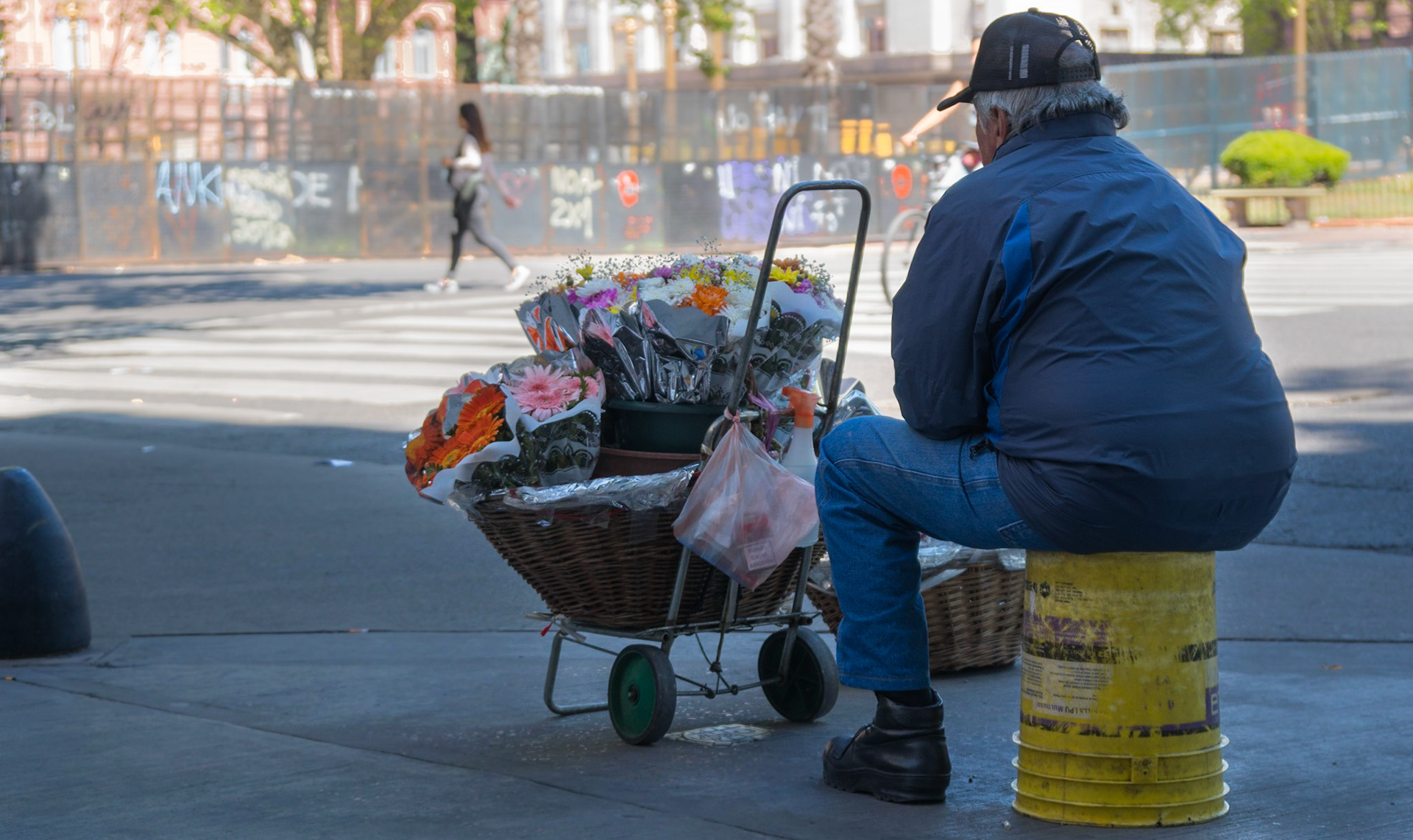 The Argentinians are relaxed. Very relaxed.
"The train will run again at noon,"  a woman told me when I was confusingly standing in front of the closed subway. Due to a pension reform and a consequential strike public transportation was a bit of a challenge. At least the buses were running. Though they mainly were stuck in the traffic jam. I did not make progress at all. But it was amazing to see how people dealt with the situation. They just seemed to not care. In a good way. What can you do anyway?
Besides the strike there were also demonstrations. People took out their pots and pans and made a lot of noise. The government had already prepared in the afternoon with barricades around the major buildings. Nobody seemed to pay much attention to that. Pedestrians just made their way around it and others were still selling their flowers, oranges or nuts at the corner. 
***
Los Argentinos son relanjado. Muy relanjado.
"El subte correrá a medio día de nuevo", me dijo una mujer cuando estuve sorprendiente enfrente del subte cerprado. Debido a una reforma de la pensión y un paro consequente el transporte público era un poco difficil. Al menos los buses corrían. A pesar de que estaban atrapados en el tráfico. No hice progreso. Pero estuve muy interesante cómo la gente lidió con la situación. No parecían qué los da importa. Qué puedes hacer de todos modos?
Además tuvo manifestaciónes. La gente salieron en las calles con ollas y sartenes para hacer ruido. El gobierno habido preparado con barricades alrededor de los edificios importante en la tarde. Nadie parece de dar cuenta a las barricadas. Los peatones se buscaro paso y otros seguían vendiendo sus flores, naranjas o almendras en la esquina.