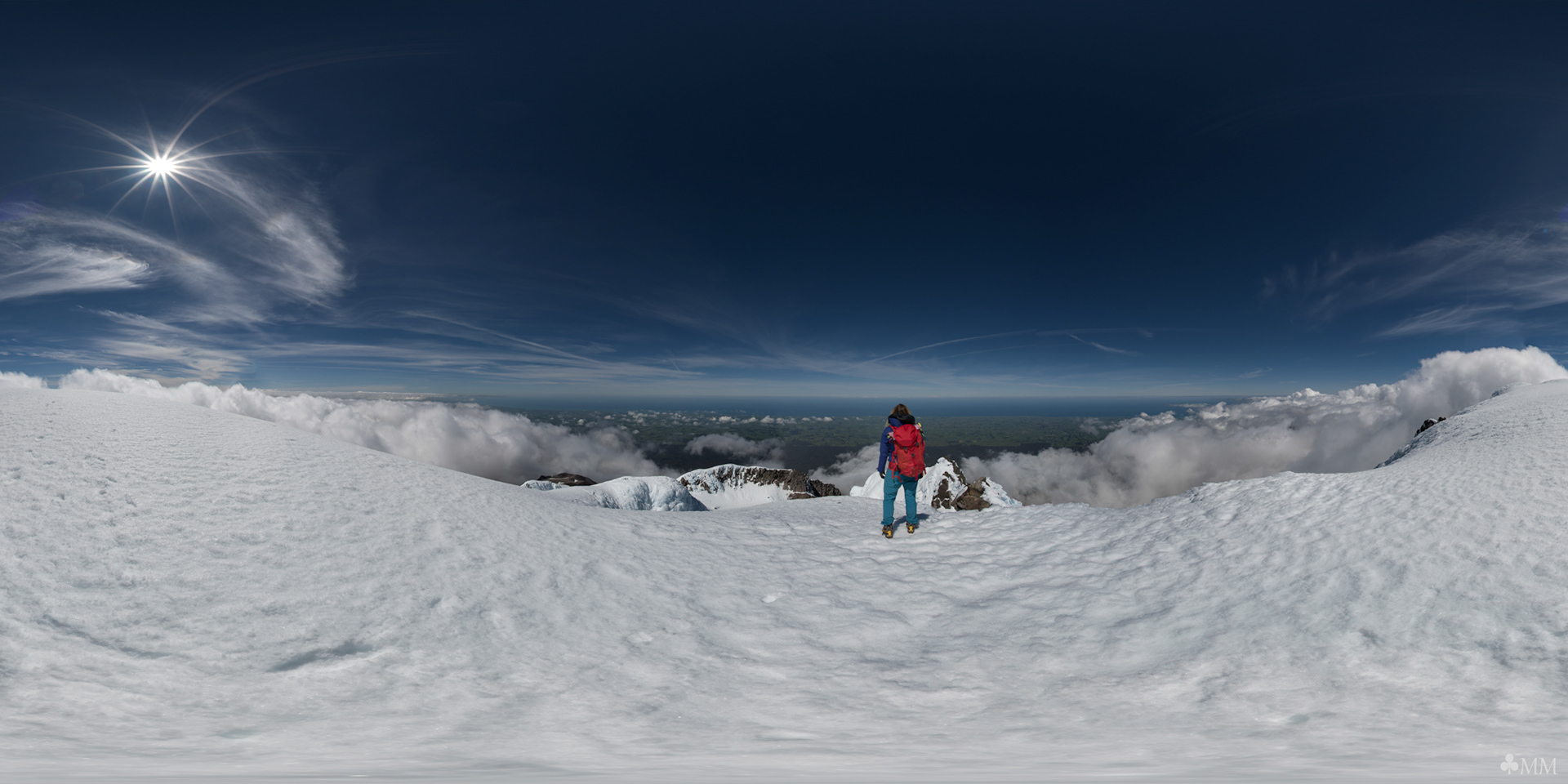 I started early with the first light of the day. The climb was long and I kept asking myself why I was carrying so much stuff with me. Was it really necessary to take around 4 kg of camera gear? Could I have not left one lens in the car? And did I really need all that heavy food in my pack?
Good thing that I'm stubborn. So I kept going and in less than 4 hours I reached the summit. at 2518 masl. It was just above the clouds and I had it completely to myself.  After about an hour a bunch of people joined me.
I met a guy from Auckland at the peak and we decided to check out the southern route. Visibility was really poor and we could not see the hut below. But with some amazing navigation skills (and some helpful tools like compass and map) we headed down the steep slope towards Syme Hut. On the way down it cleared up now and then I we saw that we were still on track.
At Syme Hut it was time to relax. This is a fantastic spot to stay. It is the neighboring crater of Taranaki (and probably where the next eruption of the dormant volcano is most likely to happen) with a lovely hut which is chained down to the ground so that the wind will not blow it away. 
It paid off to wait: In the afternoon it cleared up and Taranaki was clearly visible now. And when the sun set even the clouds lower down had almost completely disappeared and showed the flat planes around the cone of Taranaki.